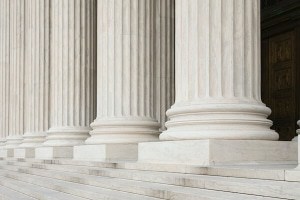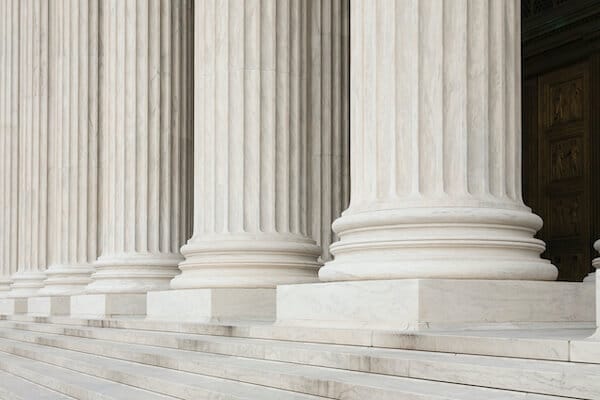 Healthcare workers are subject to some of the most onerous and confusing licensing statutes and requirements of anyone in the state of California.  This includes physicians, registered nurses, certified nurse assistants, licensed vocational nurses, pharmacists and pharmacist technicians, respiratory care technicians, psychiatrists, acupuncturists, chiropractors, dentists, and physical therapists, just to name a few.  Ultimately, anyone who works in the healthcare field and has a professional license has a potential to have is or her license disciplined and possibly defend against a criminal case, as well.  There are even instances where a criminal case is dismissed against a defendant, yet the defendant's licensing board proceeds to investigate and sometimes even impose discipline on that individual despite the dismissal of the criminal case.  The Law Offices of Brown and Brown are able to help all licensed professionals defend those licenses and to protect their livelihoods against revocation or other discipline before nearly all of the Boards and Bureaus in the State of California, which regulate licensed professionals and activities.  Our administrative law attorneys can help you resolve any administrative or criminal law matter that may arise, and this has been our firm's sole focus for over 20 years.
We have experience taking on California bureaucracy before all boards and bureaus, as well as a proven track record of success in cases like yours.  Brown and Brown has the experience needed to represent any type of healthcare professional and do so with a laser like focus on protecting our client's license and career first and foremost.
What Can an Administrative Lawyer Do?
If you suspect you may be investigated or disciplined by a State or Federal Agency, or you have already received formal notice that you are being so investigated or disciplined, you need to act quickly in order to best defend yourself and to ensure the best result possible for you, your freedom and your professional license.
It is not uncommon for government regulations and legislation to change without much notice, or to go somewhat unnoticed by those who are subject to those very regulations and statutes. You may find yourself in violation of a law you didn't even know applied to you and your professional license, and that is where an experienced administrative lawyer can assist you in defending yourself and your license. Most often, we deal with situations such as the following:
Filing of an "Accusation" by California licensing Board or Bureau seeking revocation
Denial of a professional license application
Denial of a professional license renewal
Criminal charges filed against a professional licensee by State or Federal prosecutors
Assistance in applying for a professional license of any type in California
As a highly experienced law firm, we are able to navigate the myriad of legal procedures and regulations facing a licensee who is facing any discipline from State or Federal Boards/Bureaus. This is why we highly recommend you do not represent yourself or assume this is a "do it yourself" situation, as it certainly is not. Our vast experience in these matters often means the difference between revocation and your ability to keep your license and career and continue to earn a living moving forward. We often speak with clients who retain us well after they have received a disciplinary filing, and nearly all of the time the client's wished they had retained us at the beginning of their case to avoid the many mistakes and pitfalls they encounter routinely.
What Should I Do If I Face an Accusation?
When a California Board or Bureau takes formal action against your license seeking to revoke it, they file is what is called an "Accusation." The first thing to do when you receive this is to carefully read the document and the accompanying instructions, often know as a "Statement to Respondent," and to immediately contact our attorneys to discuss the matter. We will provide you with a free initial consultation, at which time we will discuss your options and possible defenses as well as legal fees in a completely transparent and open manner. The Board and its representatives will attempt to convince you, through the Office of the Attorney General, who is the attorney for nearly all Boards in California, that you do not need counsel and that you could simply handle the matter on your own, this could not be further from the truth, and often results in a vey poor result at the end of the case. Sometimes, the Attorney General representing the Board may even suggest you have no other option but to accept whatever poor offer, if any, is thrown at you. These aggressive tactics are unfair to licensees, and our attorneys do not stand for them and respond aggressively on behalf of our clients in every such situation.
Again, such strongarm tactics are not only false and misleading to an inexperienced licensee facing discipline for the first time, but are extremely stressful and alarming to many of our clients who find their stress levels and anxiety decrease immensely once we are retained and working on their behalf. We advise you not to discuss your case with your friend or family if you are intending to retain our firm, as that can result in a poor outcome, as well. What you need to do is immediately contact our capable administrative attorneys to discuss your matter and to protect you and your license from further harm.
Why Should I Retain an Attorney to Help Me?
Unfortunately, it is not uncommon to find licensed professionals throughout California in a situation where they need representation urgently. The number of disciplinary filings throughout the State of California is incredible. Hundreds and hundreds of Accusations and other disciplinary actions are taken each month throughout the State of California and our firm is proud of the knowledge, experience and familiarity with the defense process in these cases we have derived from our many years in handling such matters. We can put this knowledge and experience to work for you and will be pleased to do so as we love what we do, and we do what we love. This includes prompt communication with our clients, including immediate return of phone calls and emails, and guiding our clients through all stages of an administrative case, even if an administrative hearing or trial is required. Once we are retained, we will begin to develop the best possible defense strategy against the accusations or allegations levied against you and your license, and will collect evidence and other documentation that will strengthen your case and protect your rights and your license. Often times, our clients are able to return to work immediately, despite the pendency of an administrative investigation or Accusation case, instead of losing their jobs immediately.
Schedule a Free Consultation With Brown and Brown Today
During our free consultation with one of our administrative law attorneys in Los Angeles, you will be able to discuss your case, tell us your story and any defenses you have, and most importantly, have all of your questions answered.  We will also explain our strategies and processes for obtaining the excellent results we routinely do and ease your mind as we take the matter over for you and navigate this intimidating legal process on your behalf.  We serve clients not only in Los Angeles, Torrance, and Southern California, but throughout Northern California and the entire State of California as well.  When you need legal counsel due to a licensing or criminal matter, call our office immediately at: (310) 792-1315.  We will be happy to speak with you and assist you in any way we can.
Editor's Note: This post was originally published in May 2018, but has been updated for accuracy and comprehensiveness.
Attorney Disclaimer
This blog is meant to provide information on current news and general information. It is not intended to constitute legal advice, nor is any attorney-client relationship established by its posting on this website. If you are facing a situation that involves your professional license, consult with a licensed attorney.