California Board of Chiropractors Examiners Lawyers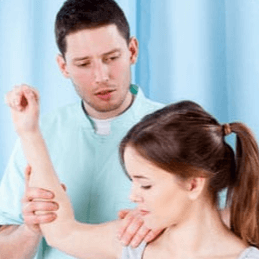 California Chiropractors are required to complete a four-year Doctor of Chiropractic degree in addition to being licensed by the state board. It is a process which requires years of rigorous study, dedication, stress and ultimately a desire to truly help others and ease their suffering. Despite all this, it only takes a single misstep to be on the receiving end of an "Accusation," or charging document, from the Board that seeks to revoke the license you've worked so very hard to attain.
Even the most diligent California chiropractor can become overwhelmed when work-related, or even non work-related, stress results in errors at work. It is crucial that you do NOT speak with investigators or the Attorney General who represents the Board, and immediately call the highly experienced attorneys at The Law Offices of Brown & Brown for a free consultation.
How to Respond to an Accusation or other Inquiry by the Board
First and foremost, it is crucial to remember that you are under no legal obligation whatsoever to speak directly with an investigator or other official from the Board. Being impulsive and trying to "help yourself by cooperating" almost always results in damage to your case. We cannot emphasize this advice enough and, over the many years we've been in business, our clients have thanked us countless times for warning them about this. A chiropractor who is unrepresented by counsel runs the risk of speaking directly with the Board, and though his or her intentions are most certainly good, he runs the serious risk of damaging his case by saying something that may very well harm his license. A big advantage of hiring an attorney to represent you is to insulate yourself from doing harm to your case by talking. Your attorney knows how to protect you and your license, and aggressively goes about doing so. What you DON'T say to the Board is often as important as what you DO tell them.
The Board of Chiropractic Examiners Lawyers at Brown & Brown Can Help
The lawyers at Brown & Brown take immediate control of your case and handle all communications, negotiations and trial appearances on your behalf. You simply return to your practice, feeling confident that your case is being carefully and skillfully handled by the highly experienced attorneys at Brown & Brown. Our attorneys have over 70 years combined experience and we can and will put that to work for you immediately.
Our main concern is alleviating your stress and worry while protecting your license and career. We have been successful in this regard countless times and urge you to contact us today for a free initial consultation. Our attorneys are standing by to help you now.
Remember, do NOT feel obligated to talk to the Board. Call the highly skilled attorneys at The Law Offices of Brown & Brown for a free consultation today.