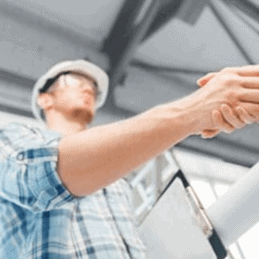 The Contractors State License Board of California, also called the CSLB for short, licenses contractors who work in many different fields of construction, and who experience a great deal of stress and challenge in meeting the daily demands of complying with project budgets, demanding customers, and retaining competent subcontractors and employees in all the necessary trades.
Almost any slip up, however small, can result in an investigation by the CSLB into a licensee and the more serious discretions can result in an aggressive effort by the Board to revoke the license at issue. Many times, a licensee does not realize that his conduct is in violation, but when that realization happens, retaining competent, experienced counsel is a must. It is crucial in such a situation to call the highly experienced California Contractors State License Board attorneys at the Law Offices of Brown & Brown immediately for a free initial consultation.
I Have Received a Formal Complaint, or "Accusation" by the CSLB–What Now?
If you have been served with a formal complaint, or "Accusation" as the document is also called, your first step should be to call the lawyers at Law Offices of Brown & Brown right away to schedule your free initial conference. Speaking directly with the Attorney General who is the Board's lawyer, and definitely not yours, can damage your case tremendously. Many of our contractor clients tell us that they were very relieved when they retained our office and learned that they would not be contacted further by the Board and its lawyers, but that Brown & Brown would handle all communications from that point on.
The peace of mind that our contractor clients enjoy from knowing they have someone working on their behalf to save their license and to handle all communication and negotiations with the Board is a great part of the value we provide our clients. We allow our clients to focus on their business and let us worry about protecting the license the client has worked so hard to achieve. Remember, communicating with the Board and its attorneys (the California Attorney General) directly will only hurt your case, despite any claims to the contrary the Attorneys General like to make.
Take Advantage of Over 70 Years of Experience at Brown & Brown
Once you've retained our highly experienced attorneys, you can rest easy knowing we possess over 70 years of combined practice and know the ins and outs of getting the very best result possible in every case before the CSLB. There is almost nothing we haven't seen before and we are proud of our very successful record before this board.
Our number one and only focus is in protecting your license–we understand it represents your livelihood and that of your family and take our responsibilities in protecting you extremely seriously.
Call our office today to set up a free initial consultation, at which time our fees will be discussed with you fully and openly and your questions answered. Don't go it alone with this Board–call Brown & Brown today!