California Veterinary Board Lawyers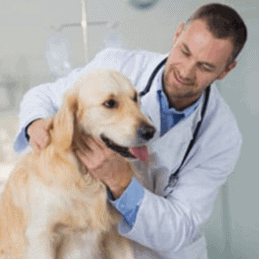 California veterinarians have a very difficult job. The stress of seeing animals in pain while dealing with often emotional owners can build up over time. Any life problems, such as the filing of misdemeanor or felony charges against a veterinarian, family problems, substance abuse, and many other challenges can upset even the most experienced vet's practice and career.
If you are ever served with, or even think you might receive, a formal complaint against your license by the Board, it is imperative that you protect yourself and your career and that starts with an immediate call to the highly experienced attorneys at the Law Offices of Brown & Brown.
With over 70 years of experience and knowledge, let the lawyers at Brown & Brown help you
Once you learn that you are being disciplined by the California Veterinary Medical Board, or even that you MIGHT be, anything you say to investigators and/or the Attorney General (the lawyers for the Board) has the potential to harm your case. It's what you DON'T say that matters in these cases.
Contact our experienced attorneys who have handled many cases before the CA Vet Board, as well as various other California boards, and very recently were successful in having a veterinarian's Accusation withdrawn entirely. Every case is different, and this is in no way a prediction of your individual case's outcome, but we know how to protect your license and the career you have worked so hard to achieve.
Adam Brown, son of retired partner Donald B. Brown loves what he does and absolutely loves protecting California veterinarians and their licenses from revocation by the Board.
Both partners at Brown & Brown are avid animal lovers, and this fact is a large part of their success in achieving excellent results before the Board for their clients. We understand the passion our clients have for animal welfare and we share a desire to allow you to continue serving those animals who so desperately need quality medical care.
We know exactly how to handle your case from start to finish, as we've learned what works, and more importantly, what doesn't, over our seven decades of legal practice. Let us put that experience to work for you and keep you licensed and in the career that you love.
Call the highly experienced California Veterinary Medical Board lawyers at Brown & Brown today
Because every case is different, it is impossible to give general advice as to the best course of action in your case until we have spoken with you about the details of the case. What we can tell you, though, is that if you're facing the filing of an "Accusation" or "Petition to Revoke Probation" or "Citation and Fine" by the Board, you need to give our office a call without delay. The attorneys at Brown & Brown will assess your situation immediately and provide you with a free initial conference to discuss all your questions and formulate a defensive strategy to protect you and your career.
Don't talk to the Board or their attorneys until you've called Brown & Brown - years of experience is indispensable in saving your license and practice. Call us today.