When Your Pharmacy License Is In Jeopardy, You Need Nothing Less Than Exceptional Legal Representation
The Law Offices of Brown and Brown appreciates how much hard work it take to become a licensed pharmacist, and that you face an incredibly large amount of stress in your day to day work due to the ever changing regulations enacted by the Board of Pharmacy and the State legislature.
As a pharmacist or pharmacy technician, you work in one of the most detail-oriented professions in the healthcare field. Everyday, patients across the state depend upon the meticulous work of pharmacists like you to protect their health and wellbeing.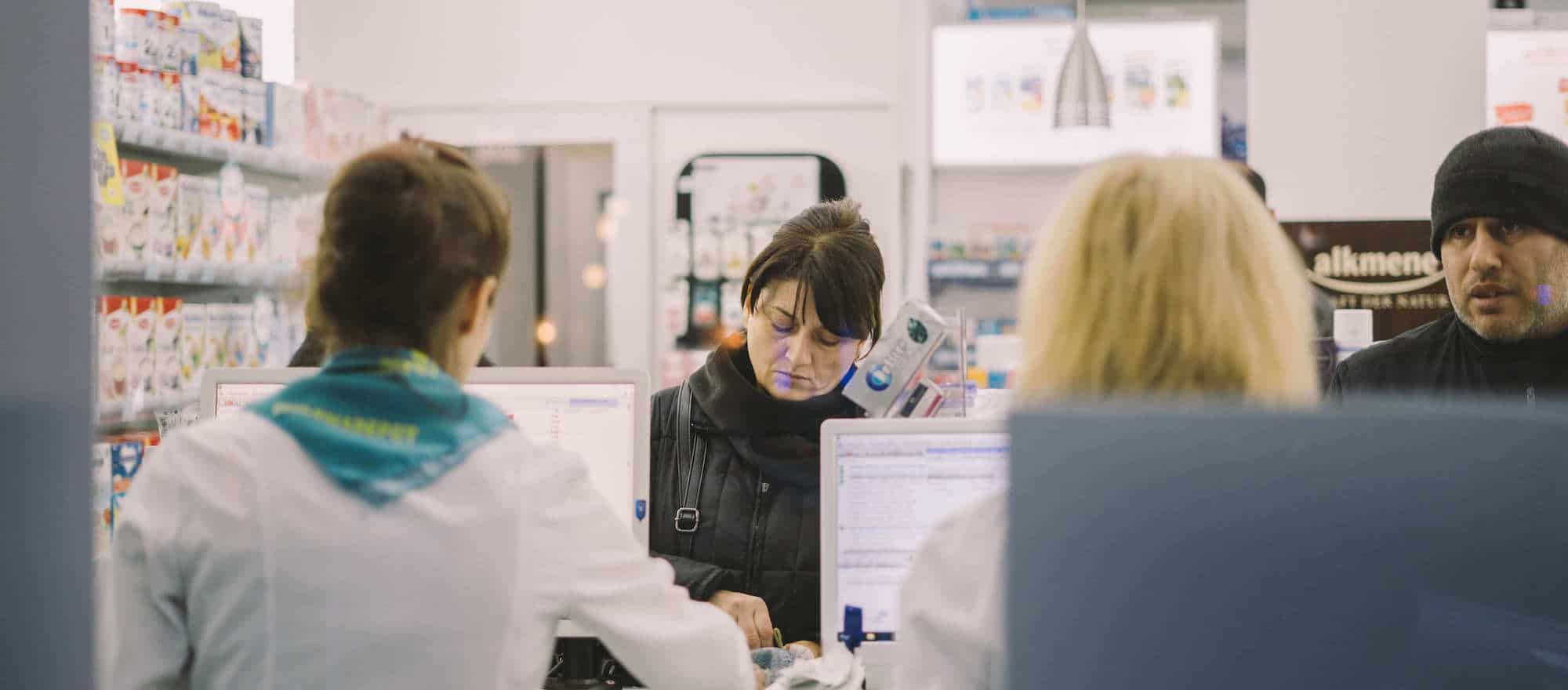 The Law Offices of Brown and Brown are the preeminent administrative law firm in California due to their unparalleled experience including that of founding partner Donald B. Brown, now retired, who has proudly served the residents of California from 1952, until his retirement this year in February of 2020. Before retiring, he practiced in the State for over 68 years, including focusing his practice solely on representing healthcare professionals and other licensed professionals in California for the last 45+ years. He was previously partnered with the former president of the California Pharmacists Association and has enjoyed an excellent relationship with the California Board of Pharmacy and all of its officials throughout the years.
Donald B. Brown has since passed the practice onto his son Adam B. Brown, who is celebrating his 15th year of successful practice this year and is proud to follow closely in his father's footsteps. The Law Offices of Brown and Brown has a long history of success in helping pharmacists throughout California in every matter from initial application for licensure to appeals of unfavorable decisions by Administrative Law Judges and/or the Board itself.
Attorney Adam B. Brown is proud of his experience navigating the entire bureaucratic process and has unmatched familiarity with administrative proceedings few other firms can even begin to match. Mr. Brown has handled well over a thousand pharmacist license defense cases and has appeared at trial on behalf of various licensed pharmacists, pharmacy professionals, and pharmacies in well over 50 administrative hearings.
You can receive the help you need immediately, even if you haven't been formally accused of any wrongdoing yet. At this stage, which we call the "investigation stage," you may greatly benefit by having retained counsel, as the worst thing you can do is to speak directly to the Board or it's investigators/representatives, as statements you make can often be used against you just as in a criminal matter. Hiring counsel, even at this phase, is highly advisable so that you are insulated from inadvertently harming yourself and your license.
We cannot overstate the importance of having an experienced attorney to represent you, especially if you are or may be facing disciplinary action by the California Board of Pharmacy or local Bureau. The laws and regulations can be very overwhelming and difficult to navigate if you are not familiar with them, and this is where our attorneys excel.
Contact California lawyer Adam B. Brown for a free initial conference and let us protect you and your career immediately.
We are the most aggressive in our field and are proud of our track record of success.
California Board of Pharmacy license issues we handle:
Assistance applying for a license
Appeal of a denied application for licensure/Statement of Issues
Responding to an inquiry from the State Licensing Board regarding possible misconduct
Advice with regard to administrative subpoenas or documents and/or investigatory interviews
Advice regarding what to do if you are asked to attend an investigative interview without an administrative subpoena
Responding to a "Accusation" or a formal allegation of professional misconduct or other impropriety requiring an aggressive and immediate defense
Medicare and MediCal fraud defense of all types
Petitions for Reinstatement of licensure
Petitions of Early Termination of Probation
Petition for Modification of Probationary Terms
Writs of Mandamus in the Superior Court
Suspension/Interim Suspension Orders
Penal Code Orders mandating immediate suspension
Improper prescription filling
Diversion of drugs
Drug/alcohol use or allegations
Untruthful or fraudulent responses on an application for licensure
Driving under the influence (DUI)
Theft
Domestic violence
All other criminal charges and/or convictions which may affect your license
You don't have to wait for a formal Accusation from the California Board of Pharmacy to retain counsel, and you should not do so. If you suspect an Accusation or even a complaint by a patient or other member of the public may be forthcoming, you should immediately contact our office to discuss this matter with an attorney so that you are prepared in the event the Board contacts you, which is very likely. The longer you wait to contact counsel, the more harm you may cause your pharmacist license and the resulting case against it.
Administrative hearings are similar to court trials, with each side trying to present the strongest possible case to the Judge, known as an Administrative Law Judge or "ALJ." Our experience ensures you'll be given an aggressive, thorough and highly effective defense to protect your ability to practice the profession you have worked so hard to obtain. Regardless of the nature of the allegations against you, a defense is almost always possible, and the vast majority of times we are able to reach a settlement in your favor which allows you to avoid the expense, stress and uncertainty of an administrative hearing.
If you suspect a complaint or formal Accusation may be issued against you soon, or if you know that a request to discuss a matter with the Board is forthcoming, do not hesitate to call our highly capable attorneys immediately. We will gladly offer you a free initial conference, at which time all your questions will be answered openly and honestly and your best interests will always be first and foremost for us.
Call us today at (310) 792-1315 and let our experience protect you and your family.