California Nursing Home Administrator Program Lawyers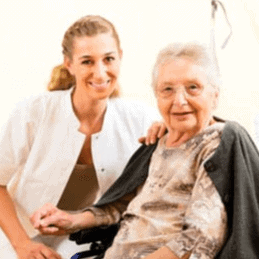 The California Nursing Home Administrator Program ("NHAP") is responsible for the licensing and regulation of all Nursing Home Administrators (NHAs) in the state. The NHAP not only sets licensing standards and rules for licensees to follow, but is also in charge of taking disciplinary action against California nursing home administrators. Our attorneys understand, through years of experience in dealing with these cases. the stresses and demands placed on NHAs as they run one of the most challenging businesses in existence. Tending to both the needs of nursing home residents and their families can be extremely demanding, stressful, and is fraught with the possibility for mistakes to occur. A formal complaint, or "Accusation" from the Board may result from a NHA's actions, or failures to act. Because NHAP investigations have the potential to result in revocation of a NHA's license, and thus end his or her career, it is imperative that the proper defensive action be taken immediately the moment you are aware that an incident has occurred, or that a filing against your license may be forthcoming.
Responding to Disciplinary Action by the California Nursing Home Administrator Program
The most important thing to keep in mind when you are facing disciplinary action by the California Nursing Home Administrator Program is that you should avoid talking to investigators or others at the Board at all costs. You may be told that they simply want "to get your side of the story," or some other such seemingly harmless claims, but this is simply NOT the case. Do not discuss your case with the Board, call the highly experienced lawyers at Brown & Brown who have dealt with this Board before, know it well, and know how to protect you and your license. You can rest easier at night knowing the best attorneys in the administrative law field are protecting you.
The harm that our attorneys see well-meaning licensees do to their cases by talking to the Board on their own is often devastating and seriously harms their case and the chances for a favorable outcome. Don't feel pressured to talk–you do not have to speak to the Board or its representatives. Call Brown & Brown and take advantage of a free consultation to discuss your concerns.
Our Experience Is Unmatched in the Industry
With over 62 years of experience handling all types of administrative cases before nearly every board in the state, our founding partner, Donald B. Brown, knows the intricacies of NHAP cases like no one else. Both he and his partner and son, Adam B. Brown, aggressively handle these cases to their conclusion, usually avoiding the expense, stress, and uncertainty of trial. We know what you are facing, we know who you are dealing with on the other side, and we know what it takes to keep your license and your career safe. We focus all our efforts on protecting your license and understand what it means to you and your family.
Give Brown & Brown a call today to set up your free initial consultation. We will answer your questions, give you a free quote, and ease your nerves at this very difficult time.