A Statewide Practice, Based In Torrance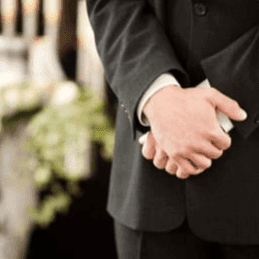 Given the sensitive nature of cemetery and funeral home work, it is of little surprise that the funeral industry in California is tightly regulated.
At the same time, current and prospective business operators deserve to know that they will be treated fairly during what can be a time-consuming and difficult application process. Application or other license-related issues can quickly become an unwelcome and even serious drain on any business owner, and detract from the important work that must be done on a day-to-day basis.
Cemetery and funeral home operators in the Golden State rely on the experienced attorneys of the Law Offices of Brown & Brown to be their advocate in the administrative process. We have a proud tradition of representing hardworking Californians — our founding attorney, Donald B. Brown, has more than seven decades of legal experience. We established our firm to help licensed professionals across a broad range of industries successfully negotiate our state's notorious bureaucracy so they can prosper in their chosen field.
Our firm represents all of the following in the bureaucratic process:
Funeral directors
Embalmers
Cemetery brokers
Crematory managers
Cemetery managers
From routine issues such as license renewal to more serious cases involving consumer complaints and other matters, we stand as an experienced, dedicated advocate to business owners in the funeral industry, helping ensure fair treatment at all stages of administrative proceedings.
To speak with a lawyer regarding your legal needs before the Cemetery and Funeral Bureau, complete our online contact form or call us toll free at310-792-1315.