California Board Of Barbering And Cosmetology Lawyers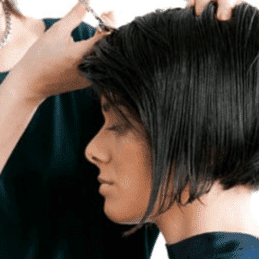 California barbers, cosmetologists, manicurists, estheticians and salon owners throughout the state are required to be licensed by the California Board of Barbering and Cosmetology. The Board's primary responsibility is to "protect the public" and secondarily to license and discipline licensees and establishments in California.
A formal complaint against a California cosmetology/barber license, also called an "Accusation" is the Board's notice to you that they are seeking to revoke or suspend your barber/cosmetology license and is very serious. You should not handle such a case on your own, despite what the Attorney General is likely to tell you, and should immediately contact the highly experienced attorneys at the Law Offices of Brown & Brown for a free initial consultation.
How to Respond to an "Accusation" or formal complaint by the Board
When you first receive an "Accusation" or charging document in the mail from the Board, or when you even learn that you might receive one, you should immediately contact the attorneys at Brown & Brown. What is most important is that you fight the urge to contact the Attorney General (the lawyer for the Board) and discuss your case directly with him or her. What you say at this point can often harm your case beyond repair. This is precisely why it is so important to have experienced administrative counsel behind you to speak for you and to keep you from saying anything that might harm your case and increase the likelihood of revocation. Remain silent, contact Brown & Brown for a free consultation right away, and sleep well knowing you have the most experienced attorneys in this area of practice in California working for you and protecting your license.
Adam B. Brown, Donald B. Brown's son, now handles most trial and court appearance work and credits his excellent success rate to his father's experience and training. Adam truly loves representing his clients because he understands they are good people who may have made a one-time error in judgment. There are many stresses a modern day barber/cosmetology licensee faces and the attorneys at Brown & Brown know this and know that keeping your license is everything you've worked for and is absolutely worth fighting for. Let us use our extensive experience to keep you licensed and keep your career safe.
Call the Barber & Cosmetology Board Lawyers at Brown & Brown Today
In addition to handling Accusations before the Board, Brown & Brown can help you through any problems you may have applying for licensure, as well as with petitions for reinstatement of a revoked or suspended license. We also handle appeals of Citations and Fines many of our clients received and feel they should not have.
Many times, we hire outside consultants to assist our clients who own salons or shops in complying with the countless legal requirements placed upon them. This has proven to be a very effective method of reaching favorable settlements for our salon clients over the years.
So rather than facing the awesome power of the Board and its attorneys alone, even the field a bit in your favor–call the seasoned pros at Brown & Brown who know that your career is on the line, completely respect that, and always answer your questions immediately when you call. There truly is no substitute for experience – call today for your free initial consultation.