California Administrative Law Attorneys for Licensed Professionals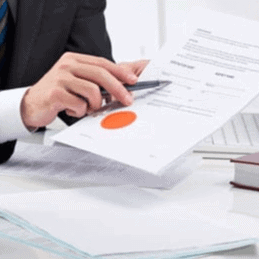 Achieving professional licensure is a reflection of the your hard work and the high moral and ethical standards you hold yourself to as a working professional.  Not just anyone can do what you do, nor should they.
Unfortunately, the procedures and laws governing professional license discipline in California are often overwhelming for the typical licensee to understand and navigate.  Dealing with often uncaring and downright cold state agency personnel can be overwhelming and frustrating, to say the least.  Even the savviest professional license holder or applicant for licensure may need help in protecting or acquiring such a license.  If your entire livelihood and career are on the line due to agency or bureau discipline, you need the experience, guidance and support of an experience administrative lawyer—that experience can literally be the difference between keeping your license and career or losing everything to the aggressive and often unfair California state licensing agency seeking to take all that from you.
These are NOT "do it yourself" cases, and many of our clients who hire us at a late stage in their case often confirm this and wish they had come to us much earlier.  You need the most experienced attorney to fight for your license and your career and that is exactly what we do daily at The Law Offices of Brown & Brown.
Licensed professionals throughout California come to the Law Offices of Brown & Brown because they know that only the most experienced attorneys get the results they are after before these tough state agencies.  Administrative law is a highly technical and complex type of practice which requires an attorney with great experience to successfully navigate.  This is all we do and we love what we do!  We absolutely LOVE going to bat for our clients who are up against the vast and often scary resources of the California state government.  With a combined 60+ years of license law experience, keeping your license safe is our entire focus at Brown & Brown and we're proud of that fact.
Many clients who are not yet licensed but hope to become so in the future often retain us to assist them in applying for licensure.  We have vast experience in this area, as well, and often are retained to help our unlicensed clients have the best chance of becoming a licensed professional.  Let us show you the difference experience makes—we are ready to help and truly care about your career.  We understand what is at stake and will work extremely hard to protect it.  Call us today for a free consultation with an attorney.
Learn More Or Schedule A Free Consultation Now
Click any of the links below to learn more about our services for specific state agencies, all of which we have achieved winning results against, or call us directly at (310) 792-1315 to discuss your matter in more detail or send us an email.  From our main office in Torrance, we work with clients throughout the state of California and many out-of-state clients, as well as international clients seeking licensure in California.  When experience counts, call Brown & Brown!