California Dental Board Lawyers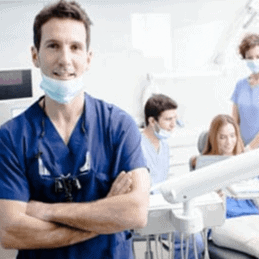 There are a wide variety of reasons that a California Dentist, Registered Dental Assistant, or Registered Dental Hygienist can be served with a formal complaint or "Accusation" that seeks to revoke his or her license. Due to the seriousness of such proceedings and the amount of professional and monetary resources you stand to lose, it is crucial that you be prepared for what's ahead. Being prepared means hiring the most experienced, best counsel you can possibly get to protect the career you've worked so hard to achieve.
"I've Been Served With an Accusation—What now?"
As soon as you become aware of the filing of an "Accusation" or other formal document by the Board against you, you should immediately contact the Law Offices of Brown & Brown. Our combined 70 years of successful law practice have given us the experience and skill needed to protect your license, your career, and your reputation. In addition to quickly calling the highly experienced lawyers at Brown & Brown, there is one other very important bit of advice we have to offer: Don't talk!
It is often what you don't say that makes all the difference. One service that so many of our clients tell us they immediately appreciate once they retain us is that they feel an enormous weight is lifted off their shoulders in knowing they no longer need to speak directly with their adversary and instead have our "Super Lawyers" doing the talking for them. We understand this feeling of relief and it is well founded. Remember…speaking to the Board and its attorneys on your own is never a good idea and can be a fast track to license revocation or some other very poor result.
When your license and career are at stake, let our extensive experience ease your mind and calm your nerves. We have decades of experience dealing with all types of Dental Board of California cases and we will make certain that your case proceeds on a path most beneficial to you and your license. The California Dental Board lawyers at Brown & Brown also handle cases in the pre-Accusation, or investigatory, stage as well as Petitions for Reinstatement of a license, early termination of probation, Citations & Fines, Writs of Mandate and many more matters.
The Experienced Dental Board Lawyers at Brown & Brown Can Help
Our last 70 years of experience has taught us many things, most importantly that no two Dental Board cases are alike. Therefore, Brown & Brown is happy to provide you with a free initial office consultation. Our highly experienced lawyers will focus on getting you the very best possible result and keep you posted as to developments at all times. Contact Brown & Brown today to see what we can do for you.