Healthcare workers have been subject to some of the most difficult and comprehensive licensing requirements of anyone in the state of California. This includes physicians, registered nurses, respiratory care technicians, psychiatrists, acupuncturists, chiropractors, dentists, and physical therapists just to name a few. Ultimately anyone who works in the healthcare field has the potential to be impacted with penalties or criminal charges associated with wrongdoing.
No matter what part of California you work in, our attorney team can help you to resolve any administrative law matter that may arise. We have experiences taking on the bureaucracy as well as have a proven track record of success with cases much like yours. Our firm has the experience needed to represent any type of healthcare professional to stay in practice and to protect their medical license.
Why Should I Hire an Attorney to Help Me?
There is no shortage of situations that can arise where a healthcare professional like yourself will need legal representation. We have the knowledge, experience, and familiarity with the process in order to represent you. This includes all communication including administrative hearings or even trial if needed. We will immediately begin to develop a strong defense against the accusations brought against you. We will collect evidence that will strengthen your case and protect your rights and your medical license in California.
Schedule A Free Consultation Today
During a free consultation with an administrative law attorney in Los Angeles, you can discuss your case, tell your story, and have any questions answered. We will explain our process and ease your mind as we then take the reins and navigate the legal process for you. We serve clients in Los Angeles, Torrance, and all of the surrounding communities. When you're in need of legal counsel because of an administrative law issue, call our law office at 310-792-1315. We can't wait to hear from you!
Attorney Disclaimer
This blog is meant to provide information on current news and general information. It is not intended to constitute legal advice, nor is any attorney-client relationship established by its posting on this website. If you are facing a situation that involves your professional license, consult with a licensed attorney.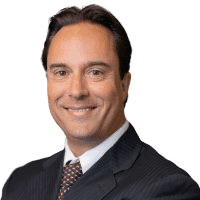 About Adam Brown
Mr. Brown joined the firm of Brown & Brown after receiving his Juris Doctor from Whittier Law School in Costa Mesa, California. He is also a graduate of the University of California at Irvine, where he received his B.A. degree in English.