When Your Pharmacy License Is In Jeopardy, You Need Nothing Less Than Exceptional Legal Representation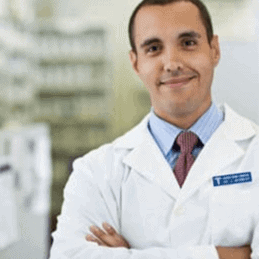 As a pharmacist or pharmacy technician, you work in one of the most detail-oriented professions in the health care field. Every day, patients across the state depend on the meticulous work of pharmacists to preserve their health and well-being.
If you find yourself facing the prospect of administrative discipline — including even revocation of your pharmacy license — you need a lawyer whose experience and attention to the details of a case match the demands of your job. A lawyer who is committed to helping you overcome your legal obstacles, and who has a long history of success appearing before the California Board of Pharmacy.
Our firm is the pre-eminent administrative law firm in California because of the unparalleled experience of founding attorney Donald B. Brown. He has practiced in the state for more than 62 years, and in addition to focusing his practice solely on representing health care professionals and other licensed professionals in the Golden State, he previously partnered with a former president of the Board of Pharmacy and California Pharmacists Association. We offer experience through the bureaucratic process and familiarity with administrative proceedings that few other firms can even begin to match.
Get Legal Help Now | Schedule A Consultation | Offices In Torrance
We provide a complete range of legal services to pharmacists in all parts of California. This includes:
Assistance applying for a license
Appealing a denied license
Responding to allegations of professional misconduct that threatens administrative discipline
Medicare and Medi-Cal fraud defense (federal and state)
You cannot overstate the importance of having an experienced lawyer represent you, especially if you are facing disciplinary action. We can represent you if the Board of Pharmacy has brought a formal accusation against you following allegations of unprofessional conduct, or even arrest or conviction on criminal charges. This can include:
Drug use
Lying on an application
Driving under the influence (DUI)
Theft
Domestic violence
You don't have to wait for a formal accusation to retain a lawyer. If you suspect that an accusation may be coming, you can prepare ahead of time for a Board inspection.
Administrative hearings are effectively like trials, with each side working to present the strongest possible case. Our attorneys' experience ensures you will be given a fair opportunity to protect your ability to continue in your profession, regardless of the nature of the allegations you face.