California Board Of Podiatric Medicine Lawyers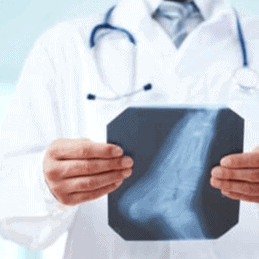 The California Board of Podiatric Medicine is the organization responsible for licensing, regulating and disciplining all podiatric medicine licensees in the state of California. The Board is also responsible for protecting the public from negligent practitioners. Consumers may file complaints against a D.P.M. through the Board's website or via paper and the Board then decides whether or not to act on those complaints.
Often, these complaints are disregarded by the Board as baseless, but some are not. These more serious complaints may result in the filing of formal discipline against a DPM seeking to revoke his or her license. That formal filing by the Board is called an "Accusation" and it must not be taken lightly. If you've been served with an Accusation, or even suspect you might be, our highly experienced attorneys at Brown & Brown are here to help you protect all that you have worked so hard to achieve.
Protect Your California Podiatric Medicine License from Discipline by the Board
Being served with a dreaded "Accusation" by the Board can result in revocation of your license if not aggressively and competently defended. These cases are not "do-it-yourself" cases, as the Board and its attorneys (the Attorney General) may tell you, but require extensive experience to handle to a favorable outcome. Our firm is focused almost entirely on administrative law as it relates to the healthcare professions. We have helped literally thousands of healthcare professionals in our history and we are certain we can help you, too.
The most important advice we are constantly giving our new and prospective clients is NOT TO TALK to anyone other than your lawyer about your case. This includes the Board's representatives, investigators, inspectors, the Attorney General, etc. If you hire the highly experienced pros at Brown & Brown, we immediately protect you from speaking to anyone but us about your case, thereby insulating yourself and avoiding hurting your case by speaking to anyone, however well-meaning you might be. Let our attorneys speak for you–we do it daily, and know how to get the results our clients want.
Many of our clients come to us when they have been given notice or a subpoena to appear at an investigative conference to discuss an event or events with a Board investigator. If this happens to you, CALL US IMMEDIATELY as we have very specific and important advice for someone in this position!
The bottom line is: Do NOT feel obligated to talk to anyone but your lawyer about your case. This cannot be emphasized enough.
Trust the Very Experienced Lawyers at Brown & Brown to Help You Keep Your License
Our founding partner, Donald B. Brown, practiced for over 60 years before retiring, and his son, Adam B. Brown, is now celebrating over 10 years of successful practice, and thoroughly enjoys the feeling of accomplishment he gets when a client's license is saved, his career is not ended, and his family and income stream are safe.
We know how to achieve winning results for our clients and we can assure you…there is no substitute for experience.