Your Advocate Before the CA Board of Registered Nursing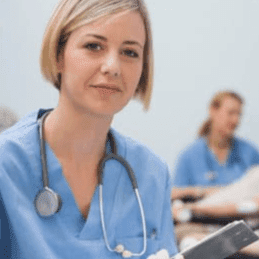 Nursing is one of the most vital professions in today's health care field. As a registered nurse in California, you are on the front lines of providing health care day in, day out, and are exposed to truly stressful situations in which the health and well-being of patients are in your hands.
For the hard work you do, you deserve the highest quality legal help to guide you through what can be an intimidating and confusing bureaucratic process. Whether you face disciplinary action for alleged misconduct, or a recent criminal arrest has left you worried about the potential effects on your career, you need a lawyer who can explain your rights and help you navigate the Board of Registered Nursing's bureaucracy. As the pre-eminent California firm for health care professionals, the Law Offices of Brown & Brown is ready to help you protect your future and face the administrative process with confidence.
We can help you whether your legal needs concern only a work-related matter, or if an apparently unrelated criminal charge is threatening to undermine your nursing license. We can sort through the issues in your case and find the best way to help you stay in your chosen line of work. We also represent licensed vocational nurses (LVNs).
Don't Delay Getting The Legal Help You Need
It's understandable that speaking with a lawyer about your legal needs as a nurse may seem daunting. Few things are more daunting, however, than facing disciplinary action (including possible loss of your nursing license) because of allegations of misconduct or as a result of a criminal conviction. We are proud of our successful defense of registered nurses, who may be facing accusations against their licenses due to arrest, conviction or allegations of:
Driving under the influence (DUI)
Shoplifting/theft
Domestic violence
False answers on applications
Drug use
From the moment you retain our services, we can begin preparing a vigorous defense of the claims against you. Our attorneys draw on more than seven decades of administrative law experience and an unparalleled understanding of the bureaucratic process to give our clients a fair chance under even the most unfavorable-seeming circumstances.
From our offices in Torrance, we represent nurses living and working in all parts of California. Schedule a free consultation by calling toll free310-792-1315 or complete our online contact form.